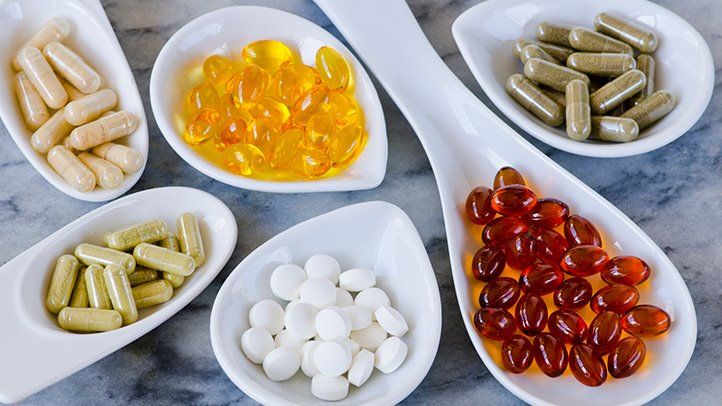 If you were to ask me years ago what is the best blood pressure support supplement or herbs, I would have told you to eat a peg of garlic, drink some beetroot juice, hibiscus tea, or even 100% coconut juice. But in the last few years, my method has changed, these ingredients are still good for you, but I have found the perfect blend that satisfies my needs. If you are struggling to control your high B.P. just like I did at one point? Are you in search of some natural medicine that might help you maintain your blood pressure?
I struggled to overcome this problem for a few months, and my doctor wanted to put me on several medications to control my B.P. Being from Jamaica and knowing all the remedies that my family used to use when they felt ill. So I just went to my farmers market to grab some herbs and few spices. Sometimes, I suffer from migraines and panic disorders that shoot my blood pressure to 180/150. My blood pressure wasn't stable whenever I visited my doctor, and I fell into elevated B.P. It is my story, and I believe that out there, thousands or millions of people are suffering from this disease and are searching for ways to control their blood pressure.
Effects of high blood pressure:
My B.P. increased was damaging my body for months or even years before even symptoms developed. Uncontrolled high blood pressure will lead your life to a disability, poor quality of life, and fatal heart health. The six drastic effect you could be facing is:
 Damaging my arteries.
 Weakening my heart.
 Causing cognitive impairment.
 Frequent headaches.
 Affecting my kidneys.
 Difficulty with vision.
Treatments used:
Except for the medicine, people told me that I could control my blood pressure by changing my lifestyle. I tried to do everything I could, changed my lifestyle by increasing my activity and exercise. I used to walk instead of driving, used stairs, shifted my diet to lower carb food, and lost a lot of weight. I suggested that you quit smoking for most people as it caused an immediate but temporary increase in my blood pressure and heart rate. I have used many herbal medicines that have long been used in many cultures to treat various ailments. Some of these herbs have the quality of lowering down blood pressure.
How I found the best blood pressure support supplement:
Although, more study is needed to identify the doses and components in the most valuable spices. All these remedies helped me, but these are not permanent and reliable ways to control blood pressure. I was searching for some permanent treatments produced by medically dedicated professionals. After the struggle for many months, I found the best blood pressure support supplement that magically controlled my blood pressure without any side effects on my health. Premium Blood Pressure Support Supplement by Pure-Premium with Hawthorn & Hibiscus is the medicine my body was looking for. Its trusted proprietary formula is a safe, natural blend to support healthy blood pressure in men and women.
Many of us have hypertension, but continuous high blood pressure leads us to cardiovascular diseases. More than 1 million personalities in the United States depart from cardiovascular disorder every year, making it the foremost cause of extinction. Hypertension, which afflicts roughly a quarter of U.S. adults, plays a vital role in cardiovascular diseases by increasing the risk of developing life-threatening conditions. The most challenging moment was when my everyday functioning and physical health were sacrificing because of high blood pressure. My social and spiritual life was mangled. after writing down all the herbs I knew were suitable for high blood pressure, I noticed that they became many, and it would be a challenge to take all these natural food 2 to 3 times a day.
The first few natural supplements I like that fit most of my requirements were the N1N Premium Blood Pressure Support and High Blood Pressure Support Supplements with CoQ10. Still, after getting the product and starting to use it, I noticed a few ingredients were missing on the back of the label; the CoQ10 supplement is my second pick of the bunch. So that is when I went back and did my search all over again, and I found Premium Best Blood Pressure Support Supplement by Pure-Premium with Hawthorn & Hibiscusthat; everything was in it what I was looking for.
I also told one of my friends about it and all the wonderful herbs it was made up of. He was also facing the hypertension issue for an extended period. He had a stroke, and after that, my friend's most important task was to keep his blood pressure down to avoid fatal damage. He started using this lifesaving B.P. support supplement and observed exceptional results just in a brief period. After his remarkable experience, I started noticing the difference in this great natural supplement, and here I am, healthy, amazed, and grateful. I'm happy and satisfied to have this best blood pressure support supplement that complements my bodily needs from such a life-threatening disease.
About the Natural B.P. Support Supplement:
The supplement is Premium Blood Pressure Support Supplement by PurePremium with Hawthorn & Hibiscus and is made in the USA and formulated in an FDA-approved facility. Specially formulated for natural antihypertensive, cardiovascular & circulatory health, vitamins & herbs to promote heart health. The dose is three pills, three times a day, and is in the form of a capsule, and the bottle contains a total of 90 caps. The unique formula used in this capsule is that it is a non-GMO herbal medicine. And the ingredients are Enriched with potent antihypertensive compounds, which help support a healthy heart and wellbeing. The price is $14.95 here on Amazon, but I have seen upwards of $21 on Walmart and other online stores. The packing of 2 x 2 x 3.8 inches and 3.7 ounces in weight.
Ingredients of the supplement:
Ingredients of Premium Blood Pressure Support Supplement by PurePremium: Many supplements promise high blood pressure treatments, but it's essential to use discretion when picking them. Some may have elements that aren't listed on the labels, or alternative medicine for hypertension may interact with prescription or over-the-counter medication. But this is not the case with premium blood pressure supplements by pure premium. The ingredients are mentioned clearly on the packaging. This best blood pressure support supplement contains hawthorn, Hibiscus, Vitamin C, Niacin, Folic Acid, Vitamin B-12, Garlic Powder, Juniper Berry Powder, and Green Tea Leaf.
● Vitamin C has been connected to a decrease in the risk of heart disease. These supplements may lower heart disease risk factors, including high blood LDL (bad) cholesterol and triglycerides.
● Hawthorn is used to fighting against heart diseases and helps control high blood pressure and high cholesterol. Animal and human subjects suggest hawthorn improves coronary artery blood flow, improves blood flow, and reduces blood tension and blood stress. This Hawthorn herb has also been practiced for many years on the skin to manage boils and skin wounds.
● Hibiscus tea may reduce cholesterol levels which is another risk factor for heart disease. In one study, people who downed hibiscus tea encountered an improvement in "good cholesterol" (high-density lipoproteins) and a reduction in "bad cholesterol" (low-density lipoproteins).
● Niacin is a promising candidate to prevent cardiovascular disease because it lowers cholesterol in the blood, one of the main risk factors.
● Folic acid could reduce a person's risk of heart disease and stroke. By supplementing folic acid consumption and thus lowering homocysteine, the researchers say the chance of heart disease would drop by 16%, blood clots in the legs by 25%, and stroke by 24%.
● Vitamin B12 helps decrease homocysteine levels, which may reduce your risk of heart diseases.
● Juniper beans may improve heart health by advancing HDL (good) cholesterol levels and reducing high triglyceride levels.
● Garlic supplements may positively affect heart health by preventing cell damage, regulating cholesterol, and lowering blood pressure. When it comes to reducing your cholesterol and promoting heart health, many foods can help. But if you're looking for a way to add quality to a dish while also renewing your heart, garlic may be the answer.
● People who absorb green tea have a more moderate chance of cardiovascular disease. It reduces harmful cholesterol levels.
● These capsules with the best formula are what we need for our hypertension. This herbal supplement is the one that takes our health back on track and lets us live our lives in the best ways.
Working of best blood pressure support supplement by pure premium: Advanced Blood Pressure Support Supplement naturally supports healthy B.P.
Levels with herbs to help relax & widen blood vessels aiding in better blood flow & circulation to support lower numbers, healthy heart & cardiovascular. It's a natural blend to keep healthy blood pressure in men and women—the vitamins, Extracts Antioxidants. Odorless Garlic, Hibiscus provide stress relief by gently promoting healthy blood flow. These ultra-potent easy-to-swallow capsules support stress reduction and healthy blood pressure levels within the normal range from diuretics to antihypertensives to natural vasodilators. Try it for yourself and feel an increase in energy, clarity, sleep quality, and overall feeling of wellbeing. Chest pain, blood pressure spikes, breathlessness, severe headache, fatigue, confusion, vision problems, irregular heartbeat, this natural supplement has a solution for everything.
Questions People often ask Pure premium Best Blood Pressure Support Supplement:
Are the capsules too strong? Yes, the capsules are vital, but they are natural without aluminum and support your body.
Is premium a registered company? From my research, the premium is a registered company by FDA, USA. For me, it is one of the only natural herb companies on which I can rely.
Does this company have another brand name as well? There are several copies of their best blood pressure support supplement, but this is the original and the only one.
Uva Ursi leaf used for? I believe that the intent in including Uva Ursi leaf was to help the body remove excess fluids.
Is this a herbal medicine? It is herbal medicine, and remember, you can test its mystic effects when conventional treatment is ineffective in treating a disease.
Conclusion:
Millions of people are suffering from hypertension in the U.S, Canada, and around the whole world. They use medicines and remedies to get rid of it, but most of the time, they experience either side effects of those medicines or poor quality of life when changing their lifestyles. Thus for you and me, the Premium Best Blood Pressure Support Supplement by PurePremium with Hawthorn & Hibiscus is the best blood pressure support supplement that shows its magical effects with just a few doses and helps maintain our quality of life. Chest pain, blood pressure spikes, breathlessness, severe headache, fatigue, confusion, vision problems, and irregular heartbeat. This natural supplement can help you to find a solution for everything.